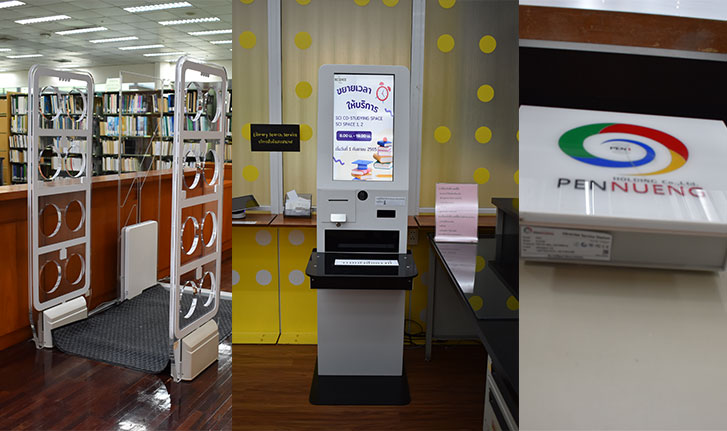 Intelligent Library System with RFID
Intelligent Library System, intelligent system to borrow - all automatically. Doors with electronic detectors hand to snatch it from the library. Members borrowed time savings - all library books and a simple count. Intelligent library system has an effect different from the general library is available on loan - overnight. Automatic letter to its members. The loan itself. Without a librarian. The books and media. To do so via borrowing - Night automatically. Touch screen on the procedures and methods that are easy to borrow. Just use the card as smart card, magnetic stripe, bar code to scan the code and borrowed a book on the altar of the loan. Offering books at a time of 1-30 s, then the printer will not print your loan application. Automatically. The loan application shall indicate the name of the book is borrowed. And the return of books.
At the same time when the books from the library. The entrance to the electronic sensor acts as a guard at the entrance - we check out library books that were borrowed through properly or not. If she took the book out to members. If you borrow or steal a book. The resulting signal. Installed flashing around the door. And signals a member. And librarians. Although the book is in the bag. Or concealed the matter thoroughly.
The book is very simple and quick recovery. Members can book a night at the library to return a book. Simply put the book down on the code reader is installed. When they read a letter from the radio frequency circuit boards. The confirmation will be refunded automatically. The categories and the books are completed. The library books to store shelves as quickly and accurately.
Counted for in the stock book, library staff can use mobile devices in stock and collect the number of books on media up to 30,000 copies per hour. It contains the data into the intelligent library system. This approach allows students to count the number of books can be easily and quickly. It also helps to verify that. The book does not get stored. With the wrong type.